November 17, 2014
Charles put a samstone at the Harvard Kennedy School.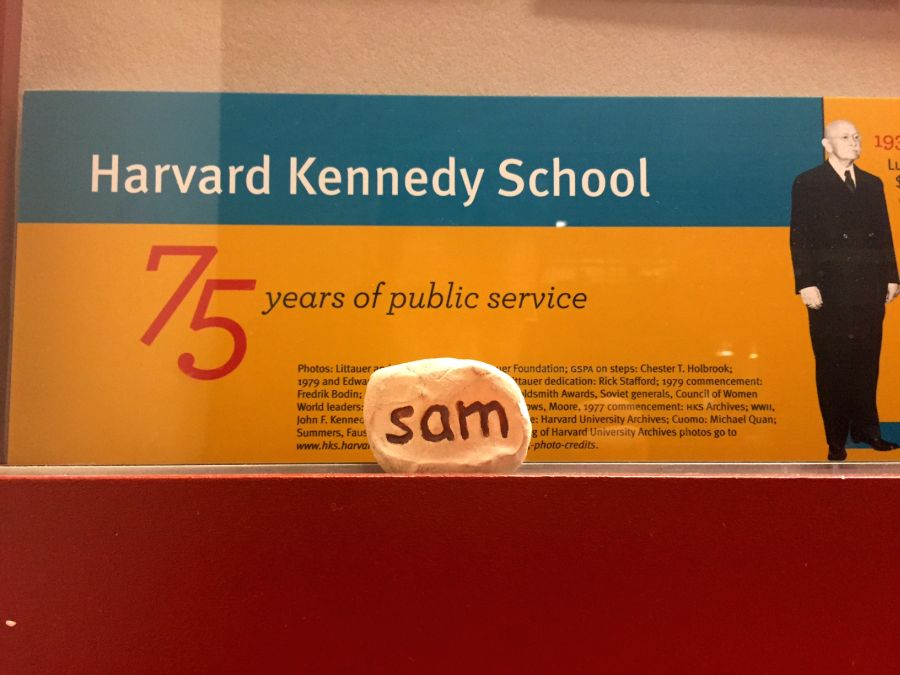 Name = Chris
Email = christopher.t.bologna@gmail.com
Message =
I bought my first home in Johnson in September and moved in with my
wife. We are expecting our first child, and we felt so blessed to have
a beautiful new home to start our family. While cleaning out the new
nursery, we found our SamStone tucked away on the windowsill. We will
keep it there to share the love with our new baby boy as he grows.